How To Choose The Right Size Dumpster
https://dumpsteritnow.com/wp-content/uploads/2020/07/How_to_choose_the_right_sized_dumpser.jpg
1600
1067
Dumpster It! by Discount Dumpsters
https://dumpsteritnow.com/wp-content/uploads/2020/07/How_to_choose_the_right_sized_dumpser.jpg
Figuring out which size dumpster to order does not have to be complicated.
With your project ready to start, it's time to order a roll-off dumpster. Which size dumpster should you pick to handle your project? You don't want to order one that's too small or an overkill. Sometimes we make things more complicated than necessary. There's an easy way we have found to decide which is right for you. Here's some information to help you make the best choice. And of course, if you still can't decide we are glad to make a suggestion.
10-Yard Dumpster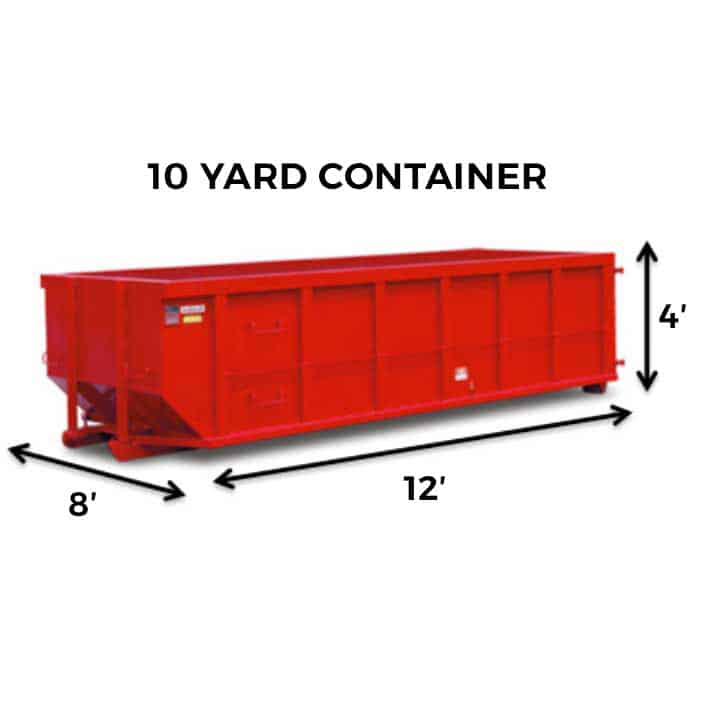 There a couple of sized dumpsters that we offer depending on the scale of the project. We have found for typical residential clients working on minor projects this 10-yard dumpster works great. This is an ideal choice if you are:
Cleaning up a one-car garage
Remodeling a bathroom
Removing carpet from a living room
Replacing kitchen cabinets
Gutting a half bath
Trimming trees or shrubs
Removing general landscaping debris
The 10-yard dumpster dimensions are 4′ tall x 7.5-8′ wide x 12′ long. These containers are able to hold up to 2 tons which is equivalent to 4 truckloads. Also, because of the smaller footprint of this small dumpster, we are able to fit in any standard residential driveway.
20-Yard Dumpster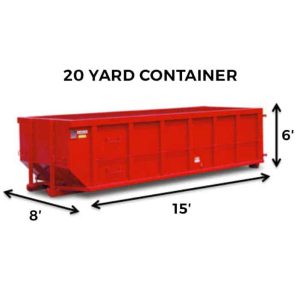 For residential customers looking to tackle bigger projects such as:
Kitchen remodel
Removing roofing
Removing walls
Flooring and carpet
Removing siding
Downsizing before a move.
Decluttering an attic and basement.
Removing trees.
Large yard cleanups.
For these types of projects, our 20-yard container is a better fit. The 20-yard dumpster dimensions are 5.5-6″ tall x 7.5-8′ wide x 14-15′ long. These dumpsters can hold up to 3 tons of debris which is equivalent to 8 truckloads. The size of these containers is a convenient size that fits in most driveways.
Easy To Order
To make your life easier go online and order dumpster rental service in Raleigh. All garbage, as long it is not toxic, can be thrown in the dumpster as your project continues. Because a dumpster makes it easy to keep the area outside of the home neat and debris free, your neighbors will be happy not to see a huge mess at the curb.
Why Choose Discount Dumpster
We are rated #1 in customer service and satisfaction.
Our dumpster service is easy & quick to order, schedule, and pay right online.
Our FLAT rates include delivery, pickup, and your rental period.
Rent as many roll-off dumpsters as you need for your home project.
We respect your property.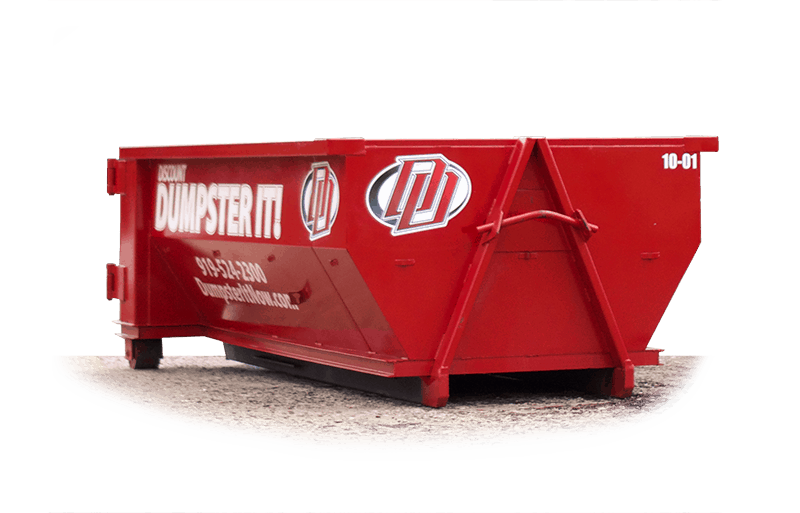 Roll-off Dumpsters
We offer quality dumpster service at an affordable price that is sure to fit in any budget, and are proud to service all of Johnston, Wake, Wayne, Harnett, Durham, and Wilson counties. To order your service 24/7, click on the button below and schedule your roll-off dumpster rental service today.
Discount Dumpster makes a cleanout or renovation project convenient, flexible, and simple. Best of all, we put you in control.