QUALITY DUMPSTER SERVICE AT AN AFFORDABLE PRICE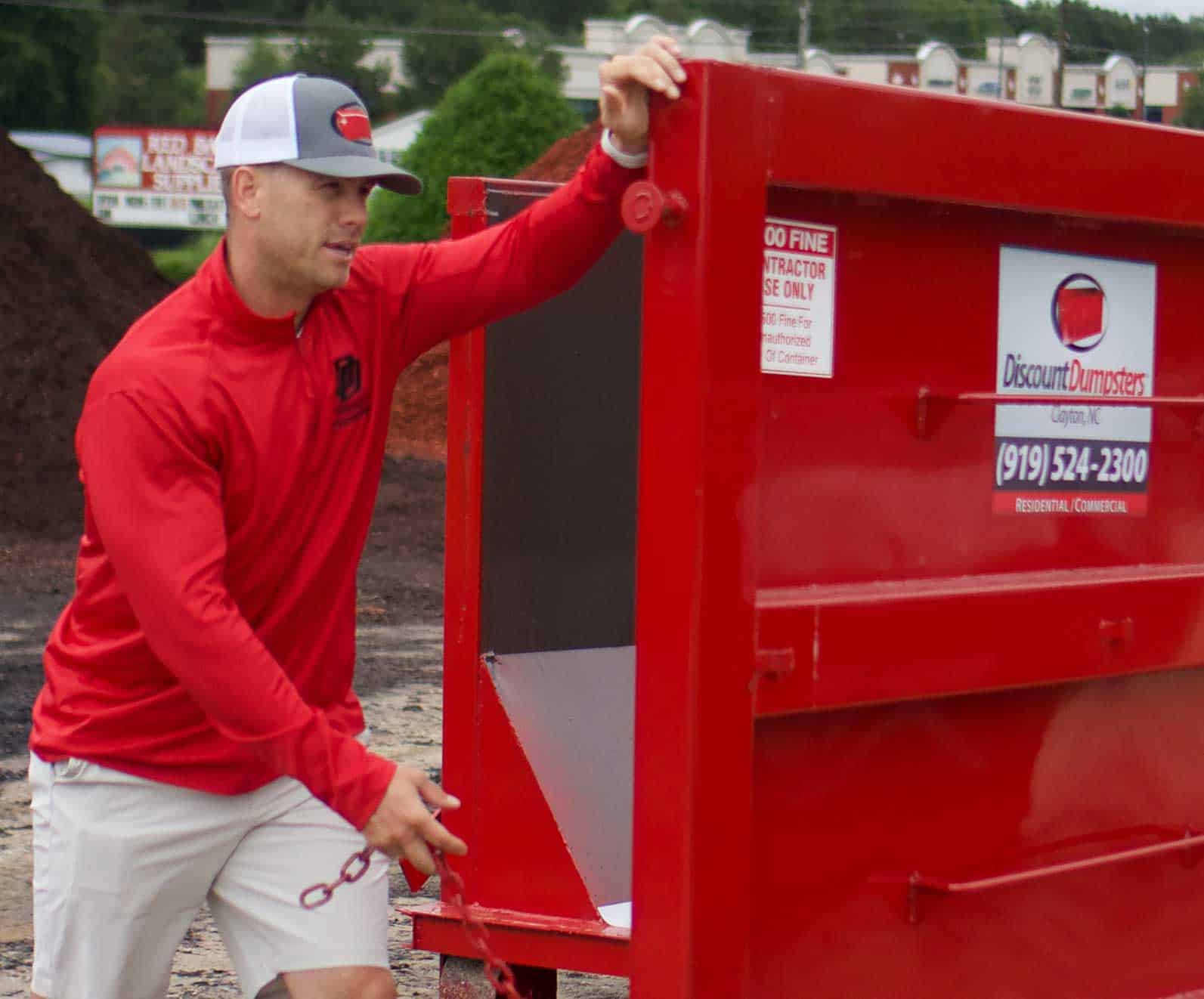 OUR FOCUS ENABLES US TO PROVIDE A QUALITY SERVICE AT AN AFFORDABLE PRICE.
Discount Dumpsters is a full service Dumpster company that provides everything you need to get the job done at a fraction of the price of the other guys. We are the Premiere Dumpster Service Company for all of Raleigh area. We give you the  quality customer service that comes with a locally owned business.  We pride ourselves in being a locally run company that gives back to the community.
We are rated #1 in customer service and satisfaction. If you need to get the job done quick, easy, and at an affordable rate then look no further. Our company is founded on honesty, integrity and reliability. We are your local dumpster rental service who understands the frustrations of hidden fees and broken promises. At Discount Dumpsters there's only ONE price. No hidden fees or up-charges. We are here to help!


Everyone was so nice! From the guy who delivered/picked up the dumpster to the owner. Also, when we called the office, the lady was extremely helpful!!!! Couldn't be happier with the service/help we received!!! Not to mention they were the most reasonable around!!


Fast service and the BEST price! Ordered online and had one dropped off the next morning before noon. Friendly staff and very respectful of my property. Would definitely recommend them!!!!


Great Service! Great Price! Call Discount Dumpsters! Worked with us on a very complicated project with many switch outs and numerous details did a awesome job. Look forward working with them again in the near future.


We had a very good experience using Discount Dumpster. Called to make an appointment, very nice and helpful customer service. Drivers were prompt and efficient when dropping off and picking up containers. Pricing was great. Highly recommend using Discount Dumpster.

Discount Dumpsters in Clayton has provided containers for new construction debris for my company for the past 9 years. They are prompt, courteous and make dealing with trash an easy task. I would highly recommend them.

Discount Dumpsters was great! The communication, deliveries, and switch outs were easy and they worked with my schedule during the whole process.

Discount Dumpsters of Clayton has been taking care of our debris and trash removal for several years. The owner and employees are always pleasant and respond to our needs in a timely manner. When dealing with Discount Dumpsters you never feel like just another account #, you are a real person dealing with real people…a refreshing feeling in the automated trend of today. I don't know about others but I surely hate hearing press 1 or 2 or 3 and then leaving a message on a machine. With Discount Dumpsters you get to speak to a person. Good Service


Very professional and great pricing. They worked with me on a convenient drop off time and even blew off the area after they picked up the dumpster. I would use them again!


"Best in class dumpster rental. They went above and beyond what I expected."